Three emergency shelters are now open in eastern Dutchess County for those without power.
The shelters are located at Amenia Town Hall on Route 22, at the Dover High School on Route 22 and the Pawling Fire house at 25 South Street in Pawling. The American Red Cross of the Mid-Hudson Valley is providing meals, snacks a safe place to sleep and other support services.
"The shelters will be staffed by Red Cross workers, with support from the Dutchess County Medical Reserve Corps.
Anyone evacuating to a Red Cross shelter should bring essential items for each member of their family, including:
Prescriptions and emergency medications
Foods that meet special dietary needs
Extra clothing, pillows, blankets, hygiene supplies and other comfort items
Supplies needed for children and infants, such as diapers, formula and toys
Special items for family members who are elderly or disabled
Chargers for any electronic devices you bring with you
Books, games and other ways to entertain your family and yourself
NOTE: No pets will be allowed in shelters; only certified service animals are permitted."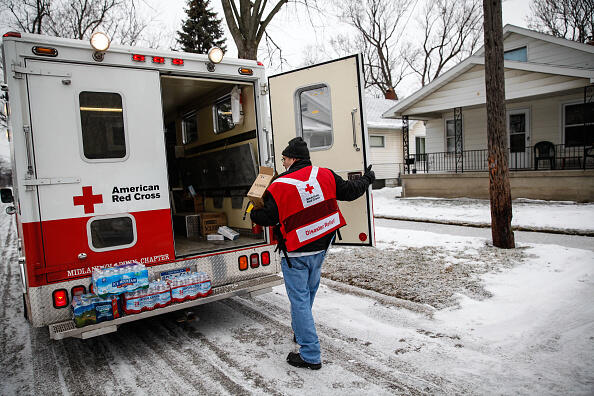 (Photo by Sarah Rice/Getty Images)