Third Winter Storm In Two Weeks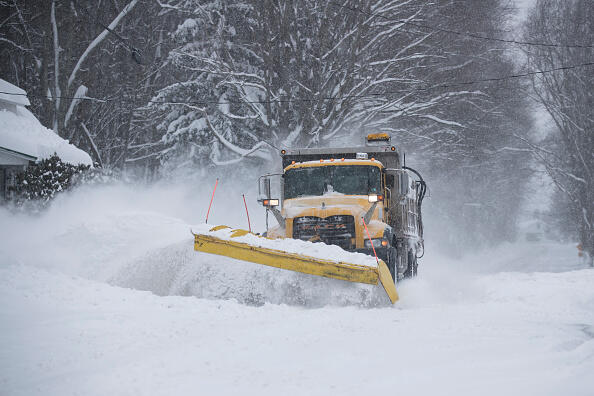 (Poughkeepsie, NY) -- For the third time in two weeks, a huge winter storm is bearing down on millions of people across the Northeast and New England.
Forecasters say the storm loaded with high winds and wet snow could knock out power starting tonight. Hudsonvalleyweather.com says the total snow accumulation will be between 3 and 6 inches in the Mid-Hudson.
The National Weather Service has posted a Winter Weather Advisory for our area from 8 tonight to 8pm on Tuesday. They say "plan on slippery road conditions, including during the morning commute on Tuesday. Be prepared for reduced visibilities at times."
Copyright © 2018TTWN Media Networks LLC
(Photo by Brett Carlsen-Getty Images)