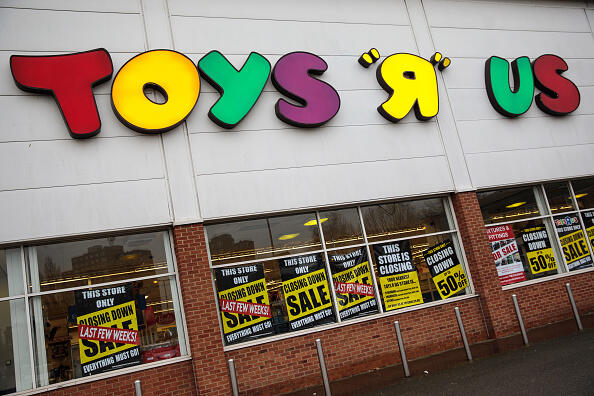 If you have a Toys R Us gift card you may want to use it immediately.
CNBC reports Toys R US could be drafting a court motion to liquidate as soon as today. That would likely mean the closing soon of all of its 880 U.S stores. Such a turn of events could hurt the toy industry, as Toys R Us generated up to-20 percent of all U.S. toy sales last year.
Toys R Us announced this year that it was closing 180 stores, including the one in Ulster County. Now it looks like all stores might close. The company has been fighting fierce online competition.
Copyright © 2018TTWN Media Networks LLC
(Photo by Jack Taylor/Getty Images)