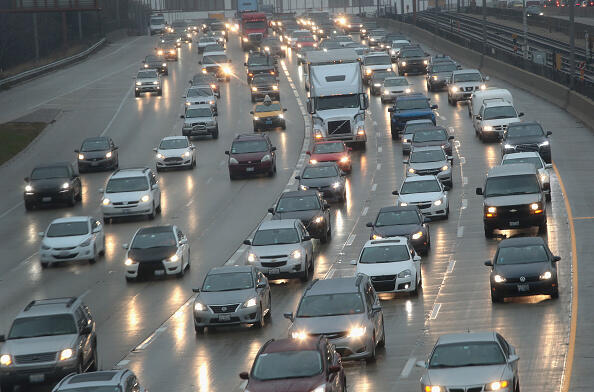 (New York, NY) -- A new survey finds drivers believe distracted driving is the number-one danger on the road.
Eighty-eight percent of people questioned for the survey by the Triple-A Foundation for Traffic Safety said distracted driving is the worst threat to safety on the road.
Aggressive driving was second followed by drivers using drugs, and drunk driving. Nearly six in ten people surveyed said talking on a cell phone while driving is a very serious threat to safety, even though nearly half said they've recently talked on a hand-held phone while driving.
Copyright © 2018 TTWN Media Networks LLC
Photo: Scott Olson/ Getty Images