Cuomo-Molinaro Debate Is A Go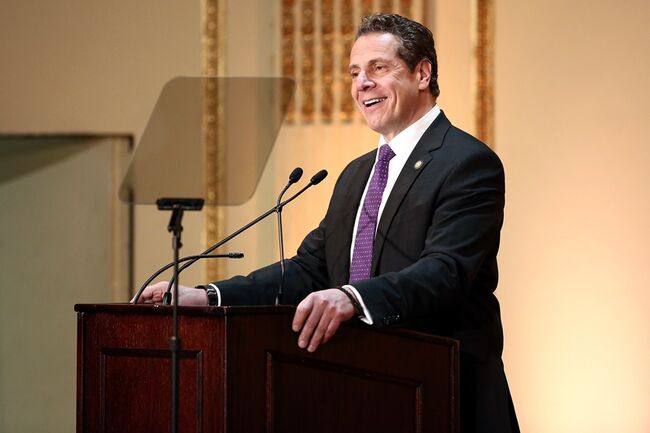 (Poughkeepsie, NY) -- The debate is on, the two top candidates running for governor in New York have come to an agreement.
Democratic Governor Andrew Cuomo and his Republican challenger Dutchess County Executive Marc Molinaro will debate Tuesday night on WCBS TV. Despite the short notice the Molinaro campaign has scheduled a Debate Watch Party in Poughkeepsie at 7pm at the Millhouse Brewing Company at 289 Mill Street. So far the Cuomo Campaign has not announced a watch party.
The Molinaro Campaign is asking people to call their local CBS affiliate to make sure they carry the debate. The numbers they provided are below:
WRGB - Albany - 518-346-6666
WBNG - Binghamton - 607-729-9575
WIVB - Buffalo - 716-874-4410
WENY - Elmira - 607-739-3636 ext. 141
WROC - Rochester - 585-287-8000
WTVH - Syracuse - 315-477-9611
WWNY - Watertown - 315-788-3800
WKTV - Utica - 315-793-3475
WCAX - Services North Country of NY - 802-652-6300
Molinaro Photo: Provided By Molinaro For NY Campaign
Cuomo Photo: Getty Images - Monica Schipper