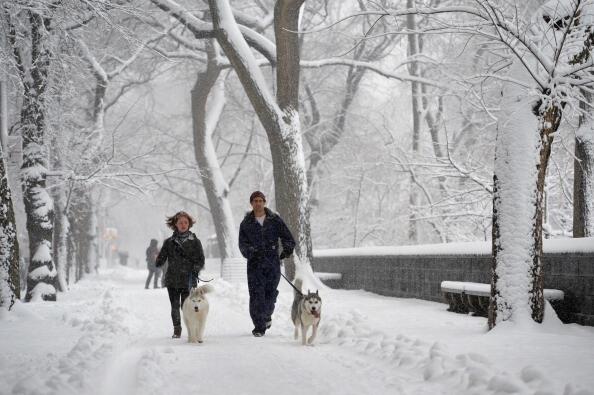 (Poughkeepsie, NY)--Central Hudson is advising local residents that power outages are possible during today's winter storm.
The utility says with the possibility of sleet, freezing rain and high winds there is the potential for falling trees and resulting electric service interruptions.Central Hudson officials say their crews and equipment are ready to respond to any power outages.Customers are urged to have emergency supplies on hand in case they are knocked off the grid.
Meanwhile, many schools in the Hudson Valley cancelled classes today because of the winter storm. Poughkeepsie, Arlington, Spackenkill, Millbrook and Marlboro are among the districts cancelling classes today.Classes are also cancelled at Dutchess Community College and at SUNY, Ulster, Orange and Sullivan colleges.
Photo: Stan Honda-Getty Images