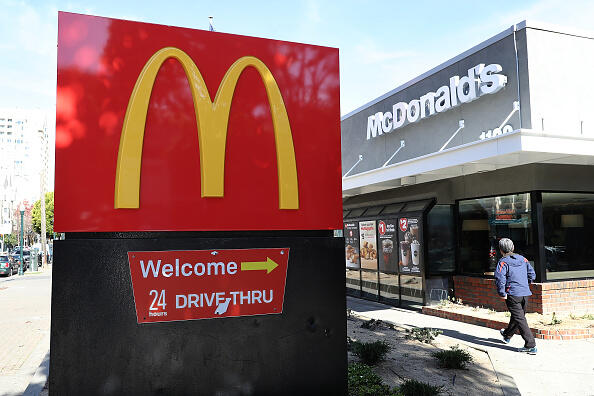 (Chicago, IL) -- McDonald's is introducing a new menu item. 
The fast food giant is rolling out donut sticks nationwide on February 20th. The company announced the donut sticks will be made fresh throughout the morning and sprinkled with cinnamon sugar.They can be purchased by the half-dozen or by the dozen during breakfast hours.
Customers can also bundle a half-dozen donut sticks and a small McCafe brewed coffee for a special price at participating restaurants.
Copyright © 2019
TTWN Media Networks LLC 
(Photo by Justin Sullivan/Getty Images)