Hudson Valley Prepares For Winter Storm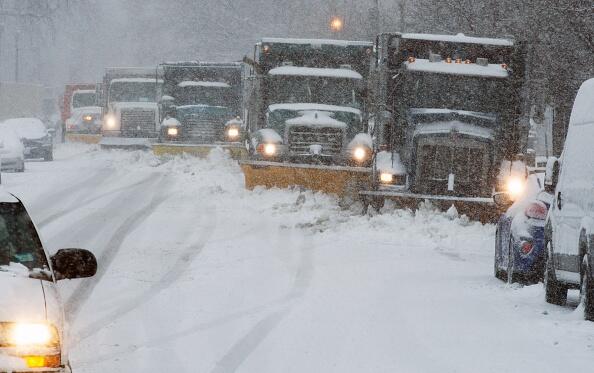 (Poughkeepsie, NY)--The Hudson Valley is preparing for another winter storm. Snow is in the forecast for this afternoon which will turn into a wintry mix later tonight. Hudsonvalleyweather.com forecasters say a coating to three inches of snow will accumulate in the region. That could affect the evening commute resulting in slippery conditions. Tomorrow is predicted to be a better day with temperatures in the mid-fifties.
Meanwhile, airlines are canceling hundreds of flights as the winter storm invades nearly 40 states. Around eleven-hundred flights were canceled as of early this morning. Some airlines are allowing passengers in affected areas to change their travel plans without fees.
Copyright © 2019
TTWN Media Networks LLC 
Photo: Paul J. Richardson-Getty Images