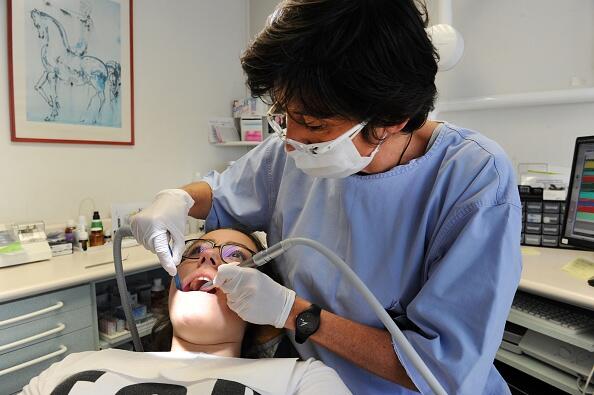 (New York, NY) -- A major dentist shortage is being predicted for New York state. 
The average dental student graduates with 250-thousand-dollars worth of debt but that's just one factor driving the crisis. Dr. Jonathan Teyan heads the New York State Academic Dental Centers, a non-profit group that represents the six dental schools in the state, and blames a shortage of dental professors. He says there are 65 open positions year after year with most dentists unwilling to fill them because they pay less than six figures.  
He's calling on Albany lawmakers to pass a bill that would establish loan forgiveness for dentists who serve on dental school faculties and making restricted licenses for dentists trained outside the U.S. permanent if they take faculty jobs.
Copyright © 2019
TTWN Media Networks LLC 
(Photo credit should read FRED TANNEAU/AFP/Getty Images)