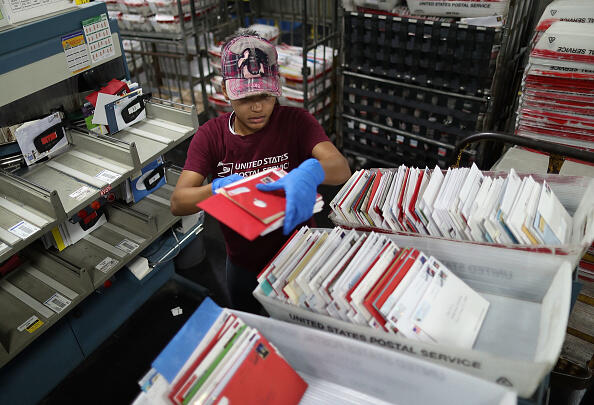 (Albany, NY) -- A Dutchess County man is indicted on federal charges after allegedly mailing white powder-filled envelopes to federal offices across the state and in Connecticut. 
Prosecutors say 34-year-old Jason Pantone of Hyde Park has been charged with conveying false information and a hoax in connection with the mailed envelopes that were sent to social security offices in West Nyack, White Plains, Binghamton, Plattsburgh, Utica and Torrington, Connecticut.
Similar envelopes were also sent to federal court offices in Albany and others. He faces up to five years in prison if found guilty.
Copyright © 2019
TTWN Media Networks LLC 
(Photo by Joe Raedle-Getty Images)