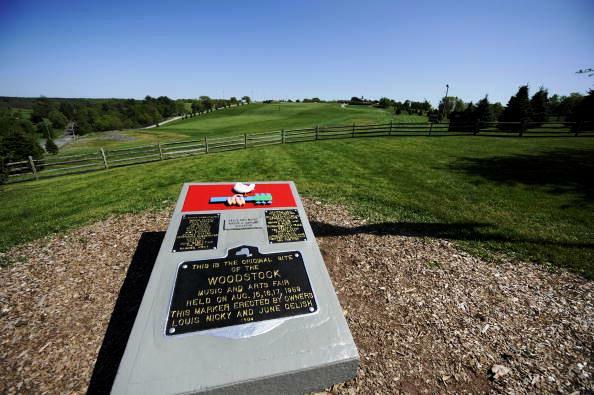 (Poughkeepsie, NY)--Marist College is holding a conference on the 50th Anniversary of the Woodstock Festival. The two day conference on the Poughkeepsie campus in mid-June will "fully examine the circumstances that culminated in the unprecedented three day concert that was the Woodstock Music Festival."
Marist is collaborating with The Museum at Bethel Woods and the New York State Museum, Office of State History on the conference that is open to the public.I t will include panel discussions on music in the 60's, social movements and the Vietnam War.
A field trip to the Bethel Woods Center for the Arts is part of the offering. Pre-registration is required for the conference.More information is available here:http://maristconnect.marist.edu/s/1516/GID2/17/interior.aspx?sid=1516&pgid=1898&gid=2&cid=4000&ecid=4000&post_id=0.
Photo: EMMANUEL DUNAND AFP/Getty Images