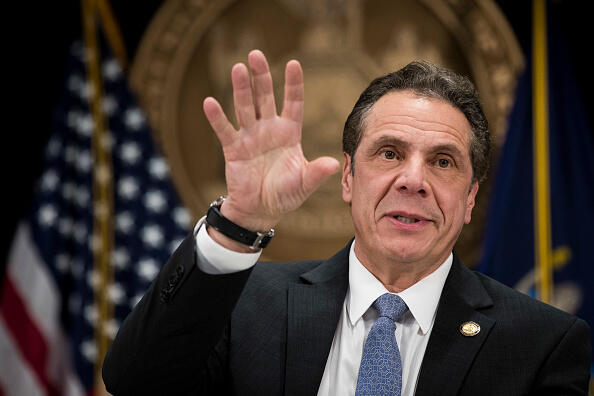 (Albany, NY) -- Governor Cuomo says the numbers paint a frightening picture when it comes to the upcoming fiscal budget that officials are trying to figure out. 
Cuomo points to billions of dollars in declining revenue because he feels the state is losing money from people fleeing because of the new ten-thousand-dollar SALT cap proposed by President Trump and enacted by Republicans in Congress.
The governor says he calls the budget director three times a day to check on the numbers as tax returns keep arriving. Meanwhile, Cuomo said today he won't sign a budget unless the two percent property tax cap is kept in there. The budget deadline is April 1st.
Copyright © 2019
TTWN Media Networks LLC 
Photo : Drew Angerer - Getty Images