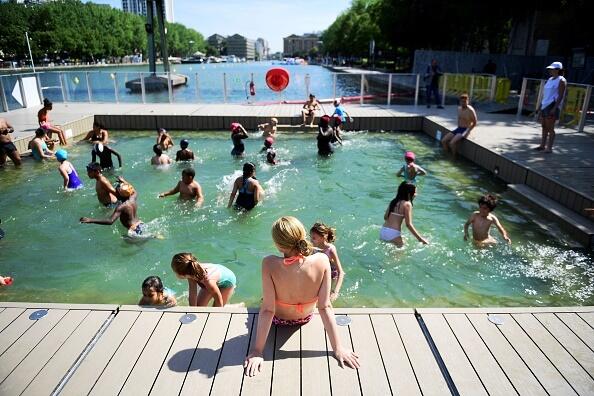 (New York, NY)--The American Academy of Pediatrics is out with updated recommendations on water safety for children.  
The new guidelines advise starting swim lessons at age one, and life jackets for children and teens while near open bodies of water.  Katie Lee who owns Goldfish Swim Schools on Long Island says the misconception is that toddlers can't learn from lessons, but they are taught floating, getting in and out of the water and grasp refluxes. 
Stats show that drowning is the single leading cause of injury-related deaths among children ages 1 to 4.
Copyright © 2019
TTWN Media Networks LLC 
(Photo: MARTIN BUREAU/AFP/Getty Images)