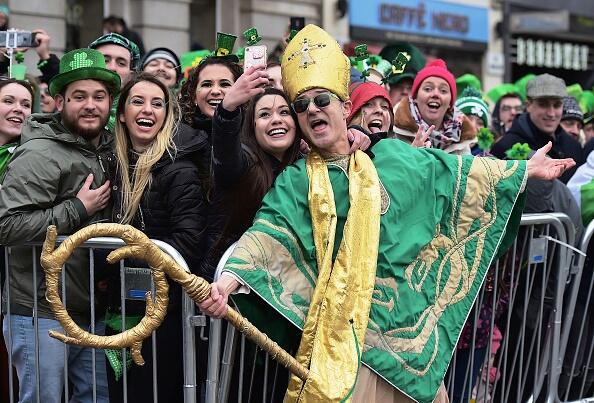 (New York, NY) -- The annual St. Patrick's Day parade kicks off on Saturday in New York City. Some two-million-people are expected line the streets to see hundreds of bagpipers, marching bands and city officials walk down Fifth Avenue. 
The parade starts at 11:00 a.m. This year's grand marshal is Brian O'Dwyer, a lawyer and lobbyist who's firm founded the Emerald Isle Immigration Center which helps Irish people as they immigrate to New York City.
St. Patrick's Day was born as a Roman Catholic holiday to recognize St. Patrick, the bishop tasked to bring Christianity to Ireland. The day of celebration was brought to America by Irish Immigrants.
Copyright © 2019
TTWN Media Networks LLC 
Photo by Charles McQuillan/Getty Images