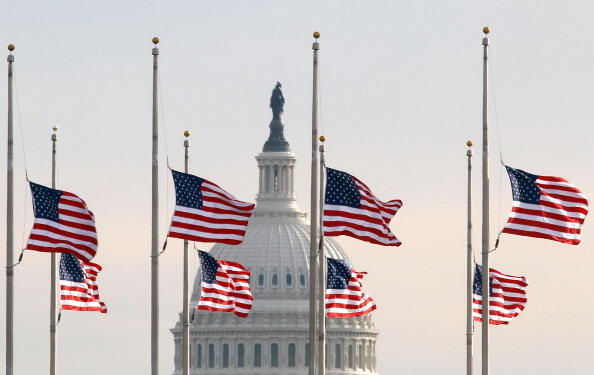 (Washington, DC) --Several ISIS terrorists tied to a January suicide bombing in Syria that killed four Americans were captured by Kurdish forces.
Fox News reports that is not yet clear how many ISIS fighters have been captured.The bombing killed Stissing Mtn. High School graduate Shannon Kent who was serving as the U.S. Navy's Chief Cryptologic Technician in Syria.The bombing also killed Army Chief Warrant Officer 2 Jonathan Farmer, Scott Wirtz from the Defense Intelligence Agency and Ghadir Taher, a naturalized U.S. citizen working as a civilian interpreter for a U.S. contractor.
Kent, a thirty-five year old mother of two, was serving her fifth combat mission when she was killed.The Navy posthumously promoted her to Senior Chief Petty Officer.
Photo: Win McNamee-Getty Images