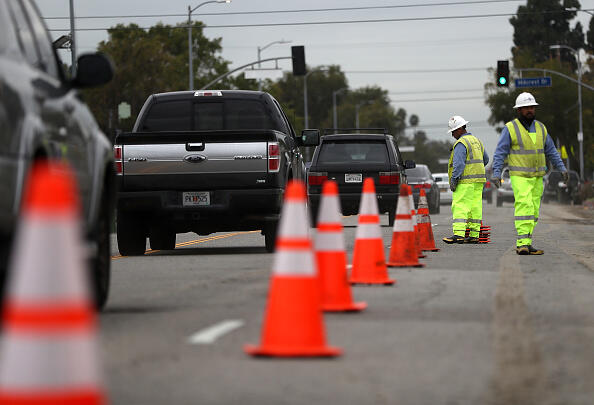 (New Paltz, NY) -- Officials are giving a heads up to drivers about lane closures in Ulster County. 
Construction begins today on a part of Route 299 between New Paltz and the Town of Lloyd. According to the Department of Transportation, the work will continue until May 22. Drivers are warned that the lane closures will cause delays on Route 299 in that area between North Putt Corners Road & South Road.
Motorists are also reminded that fines are doubled in work zones.
Copyright © 2019
TTWN Media Networks LLC 
Photo: Justin Sullivan -Getty Images