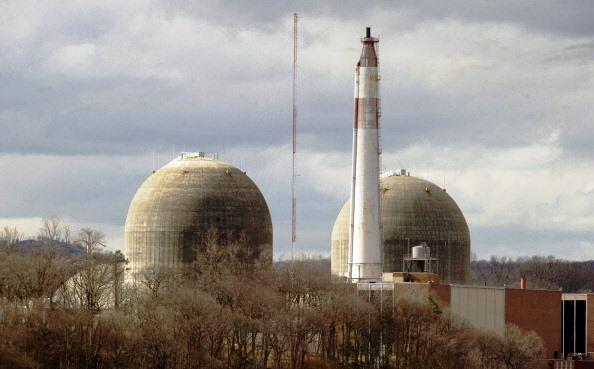 (Buchanan, NY) -- The owner of Indian Point power plant is announcing an agreement to sell the Buchanan facility. 
Entergy revealed today that it will sell the plant's reactors and fuel rods to New Jersey-based Holtec International when it fully shuts down in 2021. Entergy Chairman and Chief Executive Officer Leo Denault says Holtec plans to decommission the Indian Point decades sooner than if the plant remained under Entergy's ownership. 
Entergy announced back in February that a sale would be announced this year but was unknown who the buyer would be. The deal will need to be finalized by the Nuclear Regulatory Commission.
Copyright © 2019
TTWN Media Networks LLC 
Photo: DON EMMERT-AFP-Getty Images