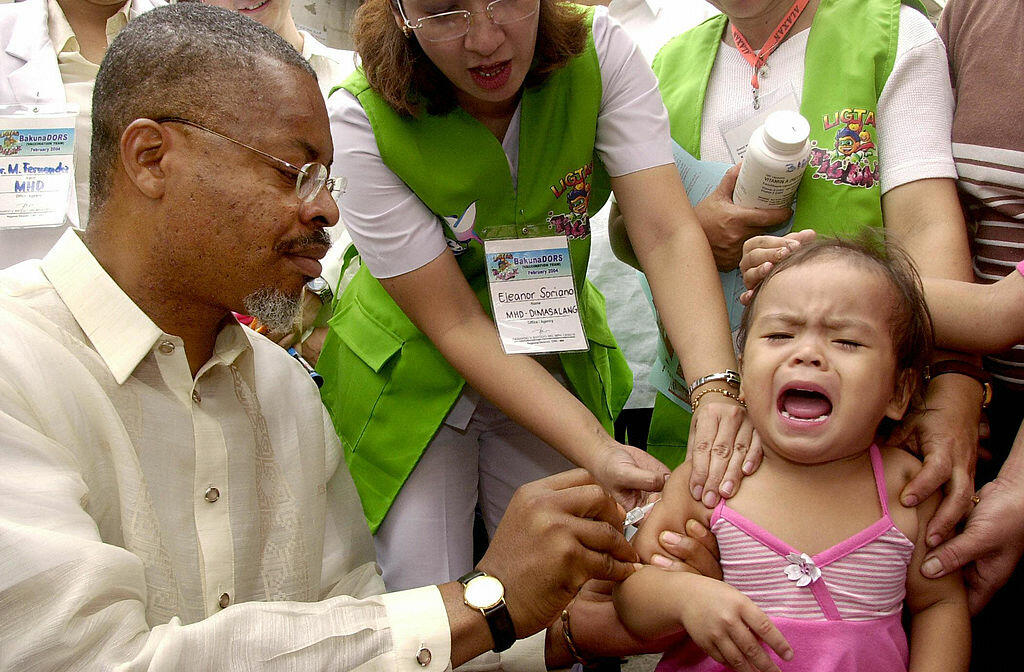 (New City, NY) -- Rockland County Executive Ed Day is blasting the response to his now nullified health emergency regarding measles. 
He says the outbreak isn't going away, but rather appears to be accelerating, especially in light of the upcoming Easter and Passover holidays. For 29 weeks a measles outbreak has been observed in Rockland County, especially among members of the Orthodox Jewish community. 
County Executive Day says he'll renew the county's state of emergency on April 25th, despite a judge's restraining order concerning that action.
Copyright © 2019
TTWN Media Networks LLC 
Photo: JAY DIRECTO/AFP/Getty Images