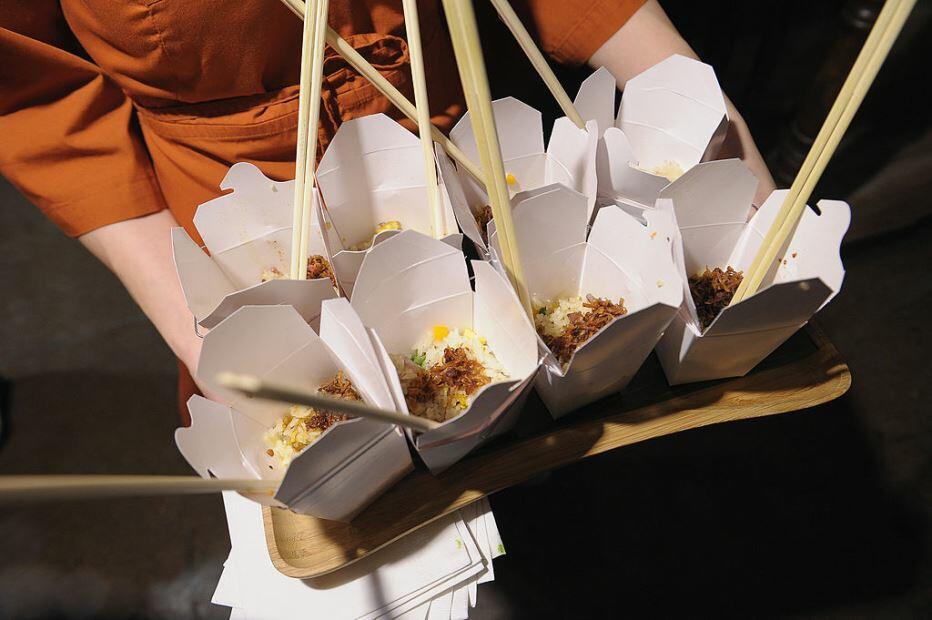 (Atlanta, GA) -- You might want to think carefully next time you take some fried or leftover rice out to eat. 
That's because health experts from the Centers for Disease Control and Prevention say certain types of dry food, including rice and pasta, can carry a bacterium, called Bacillus cereus, that produces a toxin when heated or left out too long. The toxin, whose outbreaks are most associated with fried rice, can produce vomiting, diarrhea and sometimes even liver failure, in more extreme cases. 
Experts say you should try to rapidly cool leftover rice by storing it in small, shallow containers so that the bacteria doesn't multiply when the food has been cooked.
Copyright © 2019
TTWN Media Networks LLC 
Photo by Michael Loccisano/Getty Images