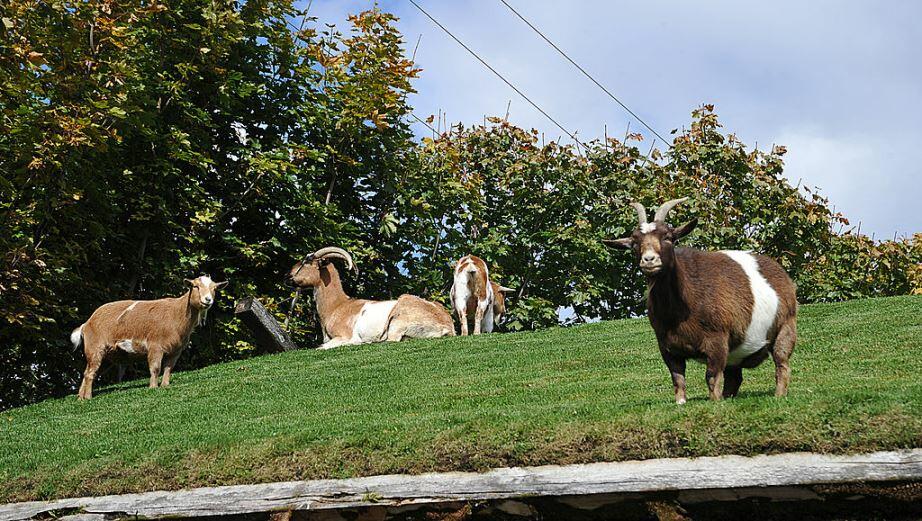 (New York, NY)--A group of goats is being sent from Dutchess County to a Manhattan park to crack down on invasive plants. The Riverside Park Conservancy says they've had trouble containing the weeds. Twenty-four goats from Rhinebeck will be unleashed there later this month. 
Park officials say "some areas are steep and difficult for humans to access. This is why goats, who can scale steep slopes with ease and eat 25% of their body weight in one day (!) are widely used by farmers and parks as a chemical-free method to help control & suppress growth of certain plants…These beasts can even eat Poison Ivy ."
A similar initiative was used successfully at Prospect Park three years ago.
Copyright © 2019
TTWN Media Networks LLC 
(Photo credit KAREN BLEIER/AFP/Getty Images)