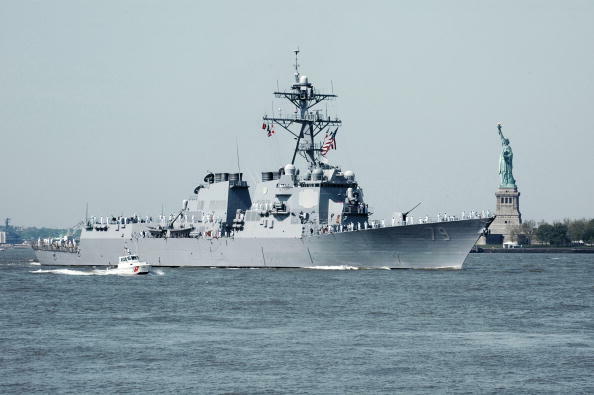 (Fleet Week, NY) -- U.S. Navy Ships and Coast Guard cutters are among the vessels coming to New York City today as part of the annual Fleet Week. 
New Yorkers can tour some of the ships over the next few days, meet sailors and participate in other fleet week activities.  The ships include a guided missile destroyer, the combat USS Milwaukee and the USS New York which has more than seven tons of steel on the bow from the Twin Towers. 
Fleet Week is an opportunity for folks to honor men and women who serve at sea and learn about their jobs. More than three thousand Marines, Coastguard members and sailors are expected to participate.
Copyright © 2019
TTWN Media Networks LLC 
Photo: Matthew Belson- U.S. Coast Guard via Getty Images