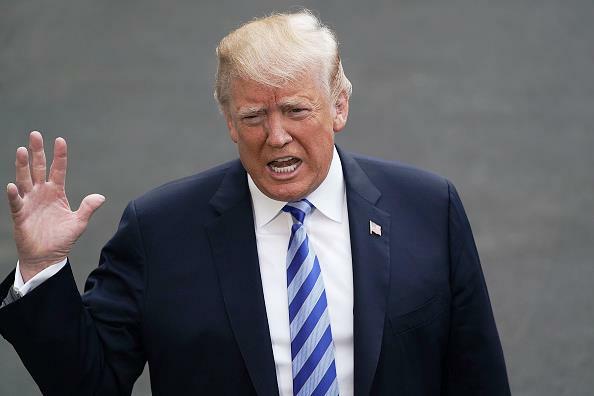 (Hamden, CT) -- President Trump's approval ratings are going up. 
The findings from Quinnipiac University put the president close to his two-year high with 42-percent approval. Poll analyst Tim Malloy says respondents indicated that the nation's strong economy is driving these numbers. "A very sturdy economy and folks with money in the bank. That's the magic combo the White House hopes to ride to reelection and those numbers remain solid."
The poll also looked into how the Democratic candidates for the presidential nomination are doing, and while former Vice President Joe Biden remains in the lead, Senators Elizabeth Warren, Bernie Sanders, and Kamala Harris are apparently closing the gap.
Copyright © 2019
TTWN Media Networks LLC 
Photo: Alex Wong-Getty Images