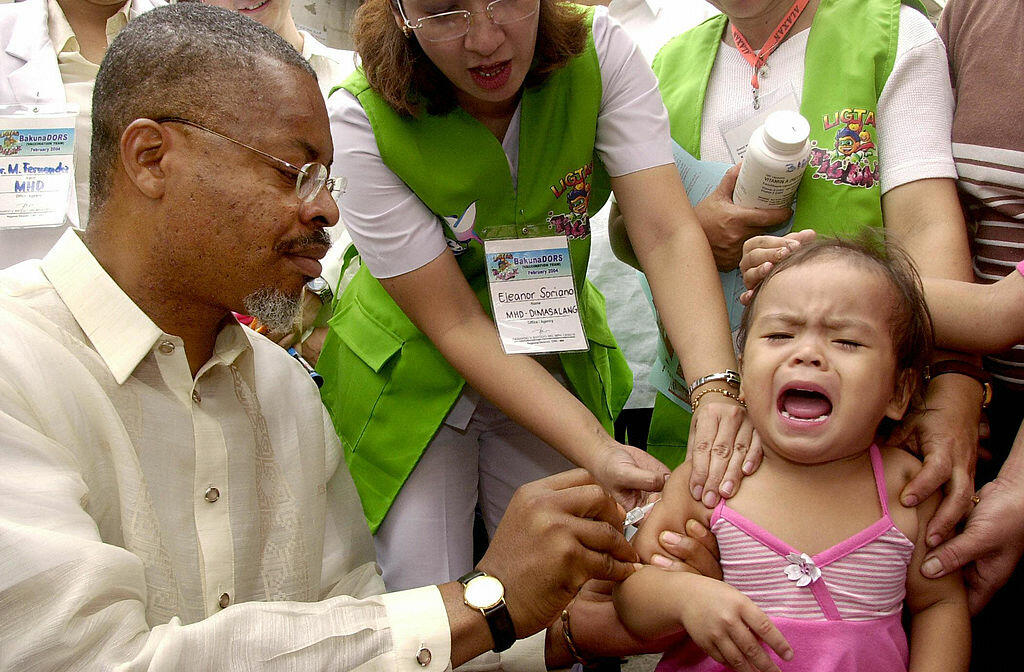 (Albany, NY) -- The New York State Senate is considering a bill that would end the state's religious exemption for vaccines. Governor Cuomo says if passed he'd sign it into law, although he understands the argument concerning personal choice and religious freedom.
It's a measure some lawmakers have come to support in response to the ongoing measles outbreak that's greatly affected parts of Rockland County and Brooklyn, especially in Orthodox Jewish communities. Experts say in order for a population to maintain "herd immunity" and protect the most vulnerable, healthy people must be properly vaccinated. 
Opponents of the bill say it should be their decision whether or not to vaccinate their kids, with some comparing it to the abortion debate, using the "my body my choice" terminology.
Copyright © 2019
TTWN Media Networks LLC 
Photo: Jay Directo -AFP- Getty Images