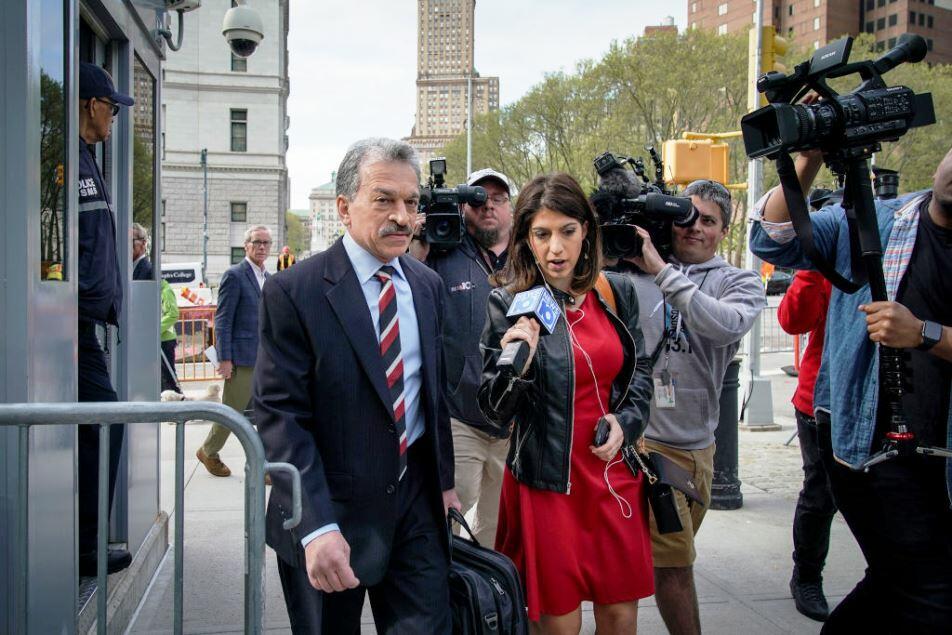 (Brooklyn, NY) -- The lawyer for the founder of an Albany-based sex cult is planning an appeal following his client's conviction.
Fifty-eight-year-old Keith Raniere was found guilty yesterday in Brooklyn Federal Court on all counts including racketeering, sex trafficking, forced labor and child pornography charges. He faces up to life in prison when sentenced in September. The trial for the founder of NXIVM lasted several weeks, but the jury deliberated for less than five hours in finding Raniere guilty. 
NXIVM had marketed itself as a self-help group for women, and Raniere had claimed his sexual relationships were all consensual.
Copyright © 2019
TTWN Media Networks LLC 
(Photo by Drew Angerer/Getty Images)