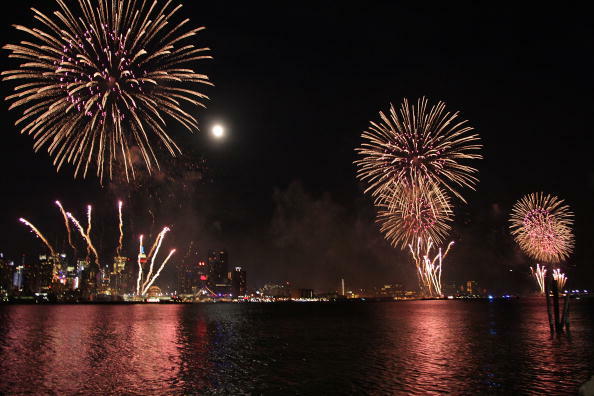 (New York, NY) - This year's Macy's 4th of July Fireworks show will take place near the Brooklyn Bridge. Pyrotechnician Gary Souza says the show will feature more than 70-thousand shells and effects from the East River and plenty of new ones.
The 43rd annual Independence Day celebration is the largest fireworks display in the nation. It will kick off at 9:20 p.m. Millions are expected to line the shoreline.  The 25-minute display will be synchronized to patriotic music.
This year there are more than two dozen new shells including crackling rain, howling wolves, screaming dragons and a 16-hundred foot waterfall. Pyrotechnicians have been busy dealing with more than five miles of wire and placing more than 100 props on the Brooklyn Bridge.
The musical score will feature Jennifer Hudson performing Over The Rainbow while a host of rainbow colored effects will be launched from the Brooklyn Bridge and barges. The song will also be the backdrop for the Macy's Golden Mile. 
Macy's officials say the best spots to watch are below the Brooklyn Bridge and the southern portion of the FDR Drive.  Four fireworks barges will be between the Manhattan Heliport and Pier 17 at the Seaport District.
Copyright © 2019
TTWN Media Networks LLC 
Photo: Michael Loccisano-Getty Images