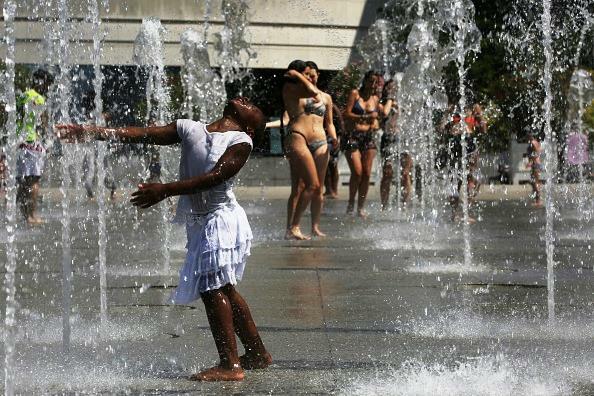 (Poughkeepsie, NY)-- Poughkeepsie Mayor Rob Rolison is urging residents to use a cooling center if they need to beat the heat.
For the next three days a cooling center will be open in the City of Poughkeepsie Public Safety Building at 505 Main Street until 5pm today and then from 9am until 3pm tomorrow and Sunday. Poughkeepsie municipal pools –"Pulaski Park Pool at 162 Washington Street and Spratt Park Pool at 121 Wilbur Boulevard – also will be open for free. Hours of operation are from 1-7 p.m. All children must pass a swim test in order to swim in the deep end of the pools."
The Adriance Memorial Library at 93 Market Street will also operate a cooling center today, tomorrow and Sunday. The Salvation Army Poughkeepsie Corps Community Center, 19 Pershing Avenue in Poughkeepsie also will operate a cooling center until 5 p.m. today.
Supervisor Jay Baisley says that the Town of Poughkeepsie Town Hall at 1 Overocker Road will serve as a cooling center today until 4pm.
To find a Cooling Center near you call the United Way Helpline at 211.
Photo: LUDOVIC MARIN -AFP-Getty Images