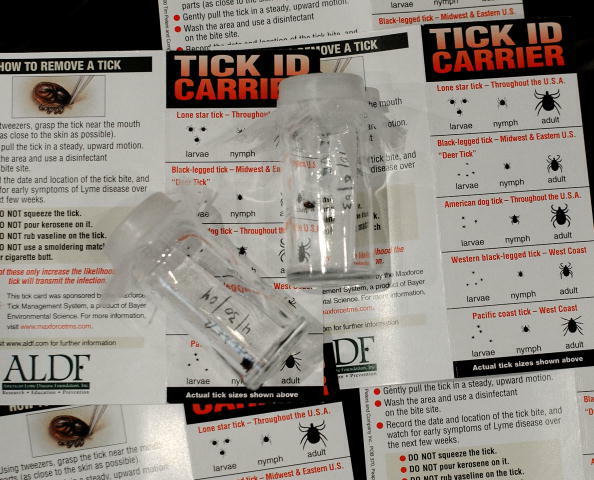 (Ulster County, NY) -- An Ulster County resident is dead from a tick-borne illness. 
This is the first known case of an individual diagnosed with the Powassan virus in New York State this year. The health department says the Gardiner resident had additional underlying health conditions and passed away earlier this week. 
From the CDC website:Powassan virus is spread to people by the bite of an infected tick. Although still rare, the number of reported cases of people sick from Powassan virus has increased in recent years. Most cases in the United States occur in the northeast and Great Lakes regions from late spring through mid-fall when ticks are most active. There are no vaccines to prevent or medicines to treat Powassan virus disease. 
Officials say the best way to avoid becoming ill with tick borne diseases is to wear light colored clothing, tuck pants into socks and use insect repellents containing DEET.
Copyright © 2019
TTWN Media Networks LLC 
Photo: Stephen Chernin-Getty Images