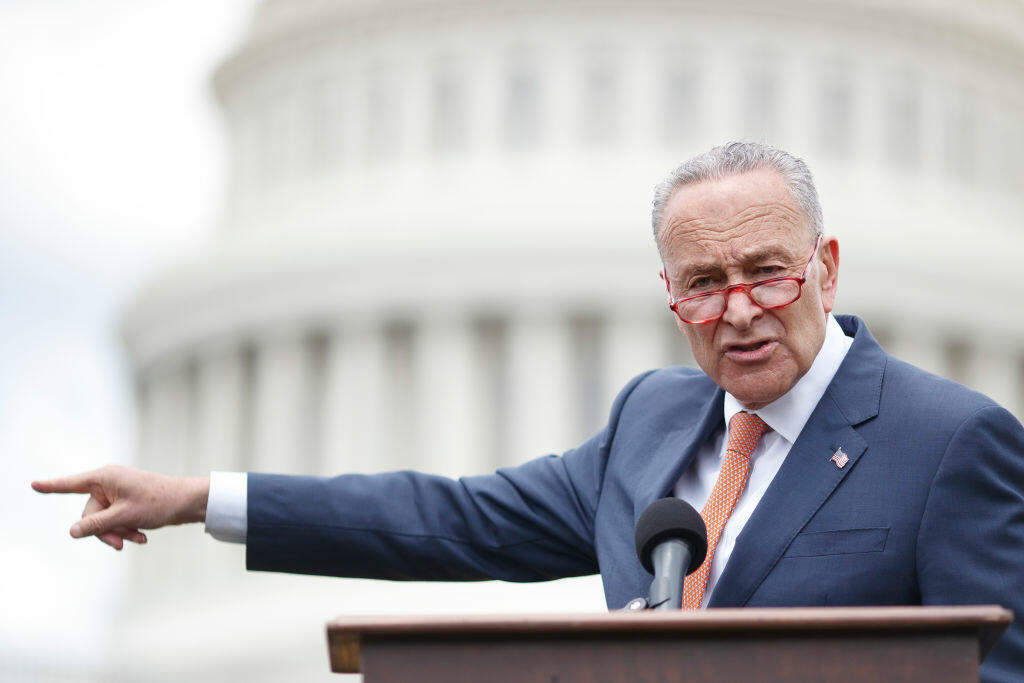 (Washington, DC) -- Senator Chuck Schumer is pushing a new bill to regulate body armor. 
The NY Democrat says the legislation would require the FBI to approve body armor sales to civilians. "Shockingly, with the click of a mouse, the scroll of a thumb or the dialing of a phone, just about anyone can order-up the kind of advanced armor or tactical law enforcement gear we see used in wars or all-out law enforcement raids, and that is unacceptable and needs to change," said Senator Schumer. "As the pattern of these purchases becomes more and more predictable, we have to take a serious look at who is seeking this sophisticated armor and approving of a sale in the first place."
Earlier this month, a gunman wearing body armor shot and killed nine people in Dayton, Ohio.  Any approved restrictions wouldn't apply to law enforcement. Senator Schumer says he's planning to introduce the measure when the U.S. Senate reconvenes.
Copyright © 2019
TTWN Media Networks LLC 
(Photo by Tom Brenner/Getty Images)