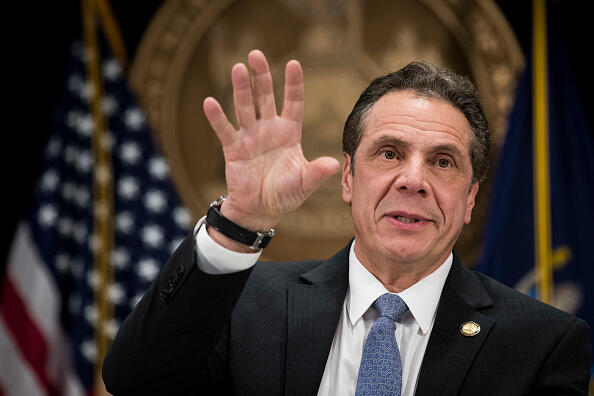 (Albany, NY)--Governor Andrew Cuomo says the decision to change the state's license plate is driven by cashless tolling. 
The Governor denied that switching plates is a cash grab, insisting that the state will face a tolling-deficit if they can't bill license plates with the new EZ Pass technology. New York motorists will be charged twenty five dollars for the new plates in addition to the normal DMV fees.
Voting on the next plate's design runs through September 2nd, and the new plates will debut in April. People can vote on what the next plate's design will be, with four choices including the Statue of Liberty, and one featuring the Mario M. Cuomo Bridge over the Hudson River.
Copyright © 2019
TTWN Media Networks LLC 
Photo: Drew Angerer - Getty Images