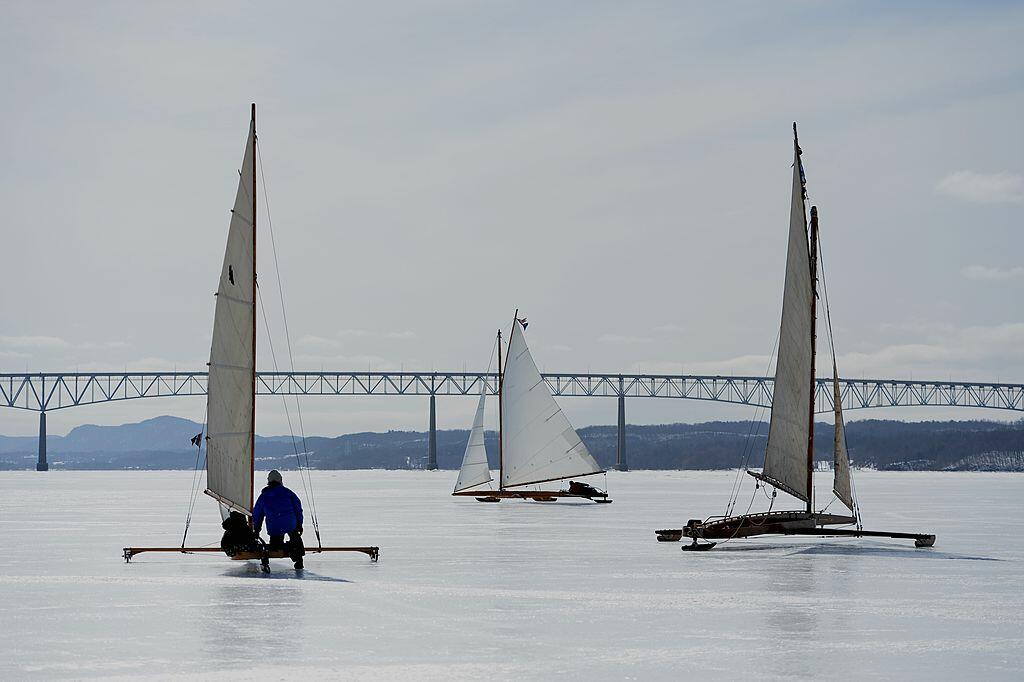 (Albany, NY) -- Governor Andrew Cuomo is announcing construction is underway on a new pedestrian path over the Kingston-Rhinecliff Bridge.
The standalone path to be completed in early fall, will be connected to the Empire State Trail network later this year, offering unique views of the Hudson River and Catskill Mountain range. Cuomo says the trail is one of the state's most exciting outdoor attractions, offering New Yorkers and visitors the opportunity to travel across the entire state and see its natural beauty up close.
Roadwork on the bridge deck will mainly consist of re-striping lanes, and is taking place between the on-ramp from Route 32 on the bridge's west approach to the intersection of Route 199 and River Road on the east.
Copyright © 2019
TTWN Media Networks LLC 
Photo: (STAN HONDA/AFP/Getty Images)