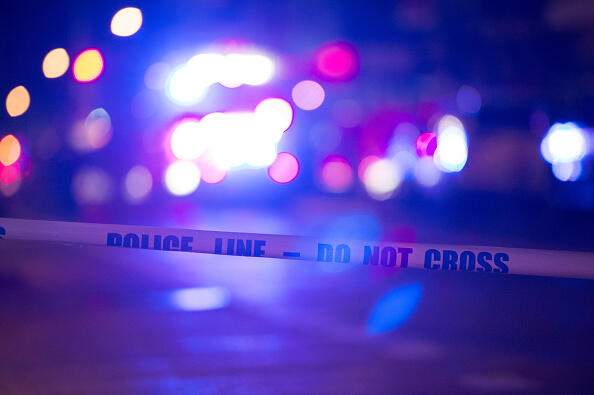 UPDATED 12:25PM
(Wappinger, NY)--The suspect in the Wappinger standoff last night is now facing five counts of attempted murder and other charges after holding police at bay for seven hours. 47 year old Christopher DeMilio surrendered to police at about 2:30 this morning after being barricaded inside his home at 22 Marlorville Road while allegedly shooting at responding State Troopers.
Police say the shooting began after DeMilio released two children out the front door and then went back inside.The children were taken to a secure location as the suspect allegedly fired multiple shots from a second floor window, with one of the rounds grazing the arm of one of the responding troopers.The wounded officer was treated and released.Two other troopers suffered minor injuries.
State Police were assisted at the scene by the Dutchess County Sheriff's Office, Village of Wappingers Falls Police, MTA Police, Town of Fishkill Police, and the Dutchess County Department of Emergency Response.
ORIGINAL STORY
(Wappinger, NY)--A standoff that began last night with a man barricaded inside a residence on Marlorville Road in the Town of Wappinger ended early this morning when the man surrendered to police.
Troop K State Police Major Richard Mazzone said the man gave up at 2:25 a.m. and was taken into custody.Mid-Hudsonnews.com reports that when troopers responded to that location around 7:30pm they were fired upon by the man and one trooper was grazed by a bullet and suffered a minor injury.Family members, who were inside the building, received medical treatment.
MidhudsonNews.com Video: https://midhudsonnews.com/2019/09/03/breaking-news-barricaded-man-surrenders-early-this-morning/
Photo: Bryan R. Smith-Getty Images