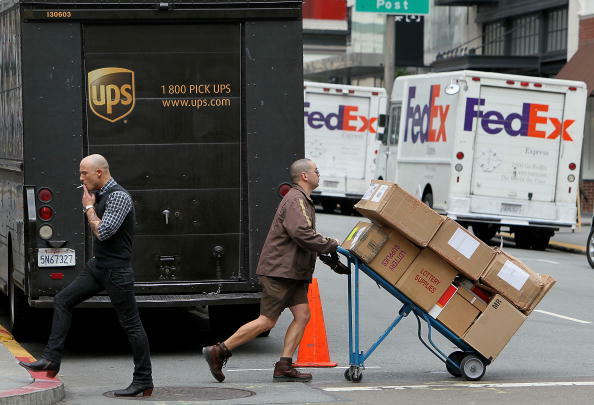 (Atlanta, GA) -- UPS plans to hire 100-thousand holiday workers this year at a higher salary. 
"We expect another record Peak season this year, with daily package deliveries nearly doubling compared to our average of 20 million per day," said Jim Barber, chief operating officer. "In order to make that happen, once again we're recruiting about 100,000 people for some of the country's best seasonal jobs."
Pay rates will range from 14-dollars an hour to 30 an hour for truck drivers thanks to a new labor contract. Some markets may pay more and even offer bonuses. UPS will likely hold job fairs next month. About a third of people hired for seasonal jobs go full time after the new year.
Here is the link for more information:https://www.jobs-ups.com/?utm_source=ups.com&utm_campaign=public_relations&utm_content=2019_peak_hiring&utm_medium=press_release
Copyright © 2019
TTWN Media Networks LLC 
Photo: Justin Sullivan-Getty Images