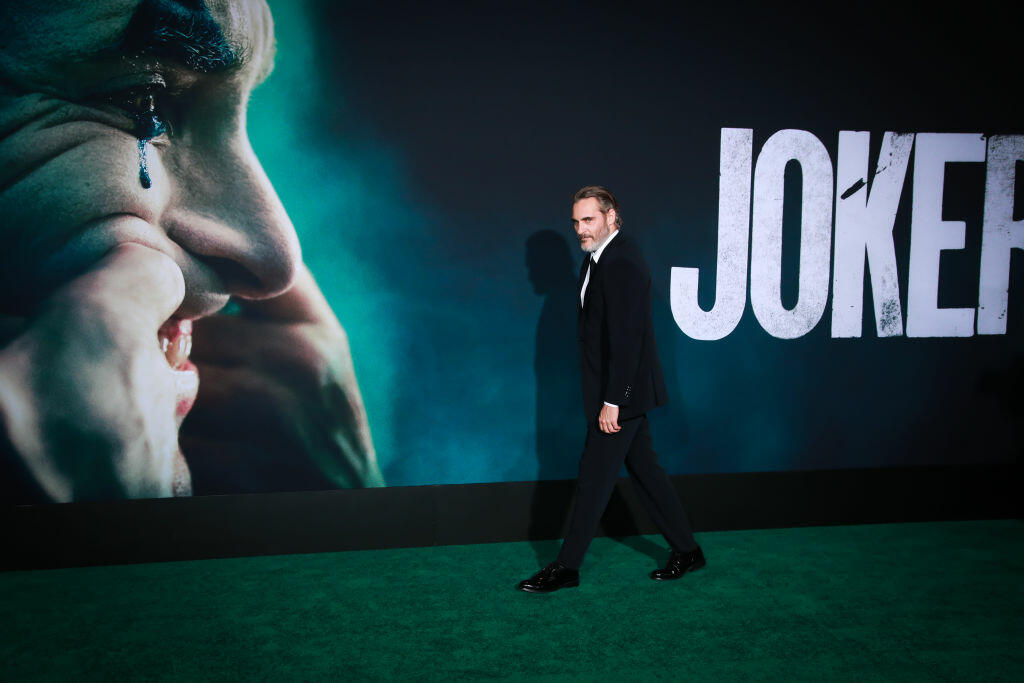 (New York, NY) -- The NYPD says police will patrol movie theaters showing the new "Joker" movie, worried the flick could incite violence.
The thriller starring Joaquin Phoenix opens at the New York Film Festival on Wednesday. Police will be out in force for that showing. Officers will then patrol at all the AMC theaters throughout the city screening the movie.
Many cinemas in New York and around the country have already banned moviegoers from wearing costumes to showings. The studio behind the movie, Warner Brothers, says it does not endorse real-world violence.
Copyright © 2019
TTWN Media Networks LLC
(Photo by Rich Fury/Getty Images)