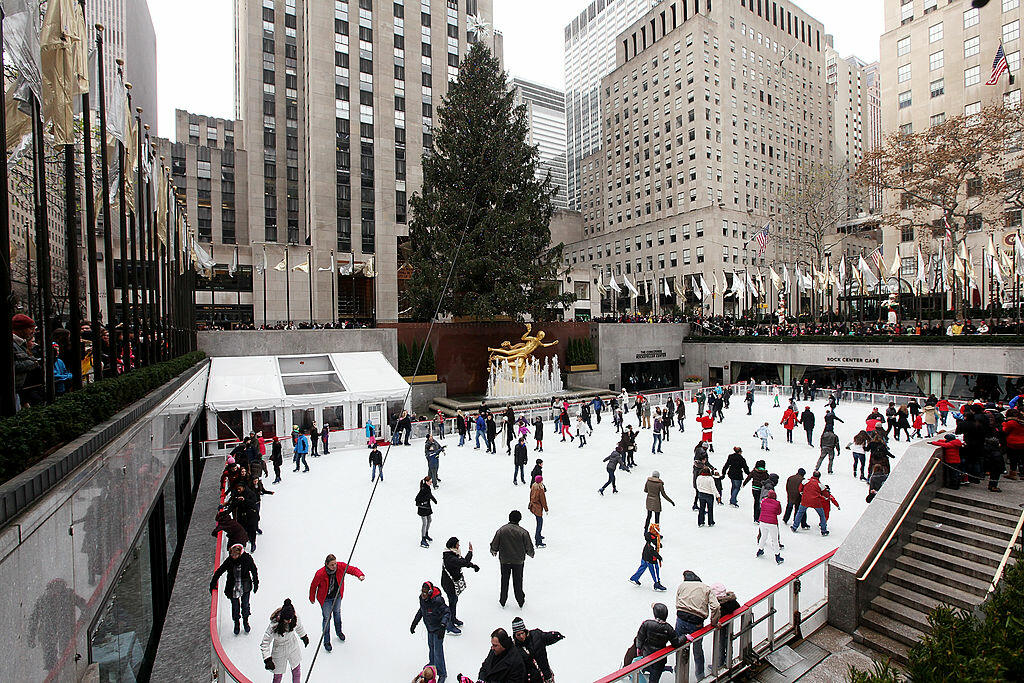 (New York, NY) -- The Rockefeller Center Ice Skating Rink opened up over the weekend for the season.
Skaters are able to glide on the rink everyday from 8:30 a.m. until midnight. From the rink's website, "General Admission skating is on a first-come, first-serve basis. General Admission is always available whenever the Rink is open to the public. No advance reservations or online sales are available for General Admission..."
One of the most popular packages the rink offers in the Engagement On Ice, where people can propose on the rink, along with a celebratory skate to a crowd of well-wishing onlookers.
https://therinkatrockcenter.com/
Copyright © 2019
TTWN Media Networks LLC 
(Photo by Mario Tama/Getty Images)