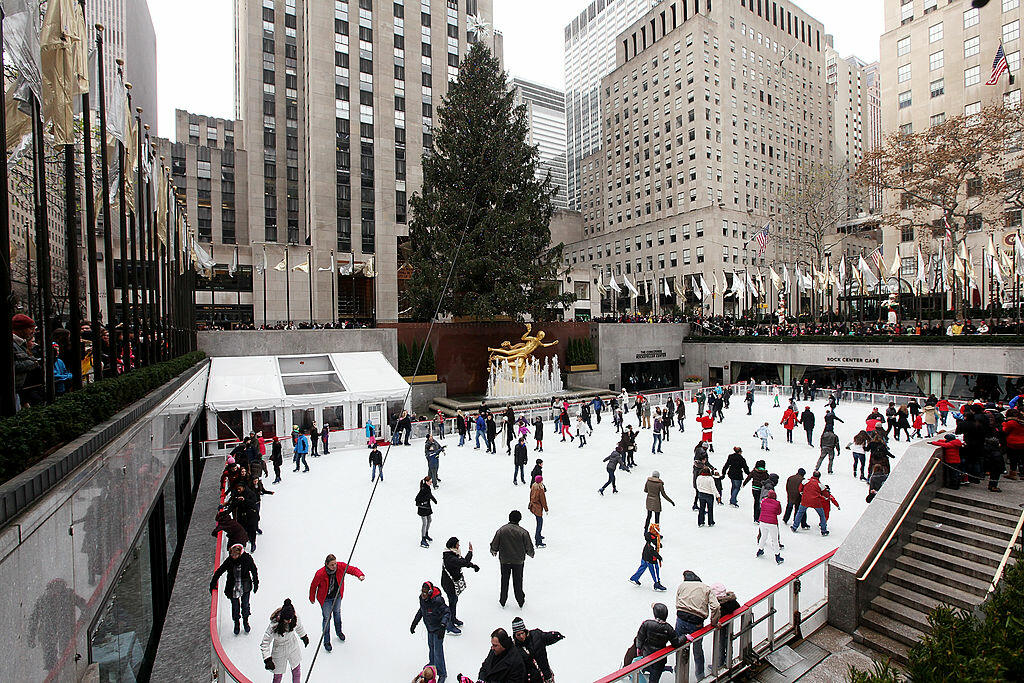 (New York, NY) -- An Orange County tree will once again become the most famous Christmas tree in the world.
This year's Rockefeller Center Christmas tree is a Norway Spruce from the Village of Florida in Orange County. It was just last year that a tree from the Town of Newburgh was selected as the Rockefeller Center Christmas Tree. The tree will be cut down on Thursday, Nov. 7 for arrival at Rockefeller Center on Saturday, Nov. 9.
"The 2019 tree will be lit for the first time on Wednesday, December 4 at Rockefeller Plaza.....The tree will remain lit and on display on the plaza between West 48th and 51st Streets and Fifth and Sixth Avenues through early 2020. On Christmas day, the lights shine for a full 24 hours."
Photo: Mario Tama- Getty Images