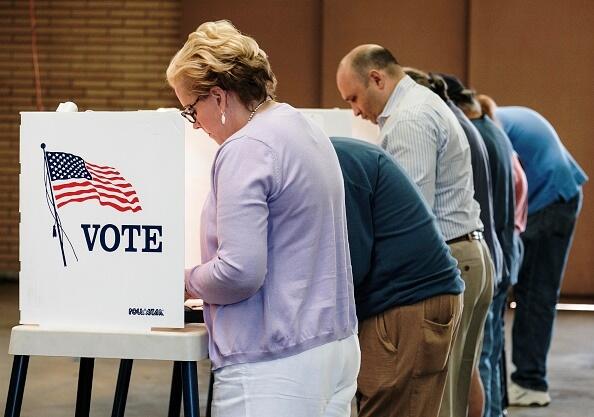 (Poughkeepsie, NY) -- Early voting is coming to New York State this week. For the first time ever registered New York residents can vote early in advance of the November fifth election day.
Early voting across the state begins on Saturday and continues through November third. In Dutchess County voting sites will be set up in Rhinebeck, Millbrook, Unionvale, Fishkill and at the Board of Elections office on Cannon Street in Poughkeepsie.
In Ulster County early voting sites will be available in Accord, Ellenville, Highland, New Paltz, Kingston, Lake Katrine And Woodstock. Voting times vary from day to day and it includes two weekends.
For more information:
http://www.dutchesselections.com/
https://elections.ulstercountyny.gov/early-voting/
Photo: Ringo Chiu-AFP-Getty Images