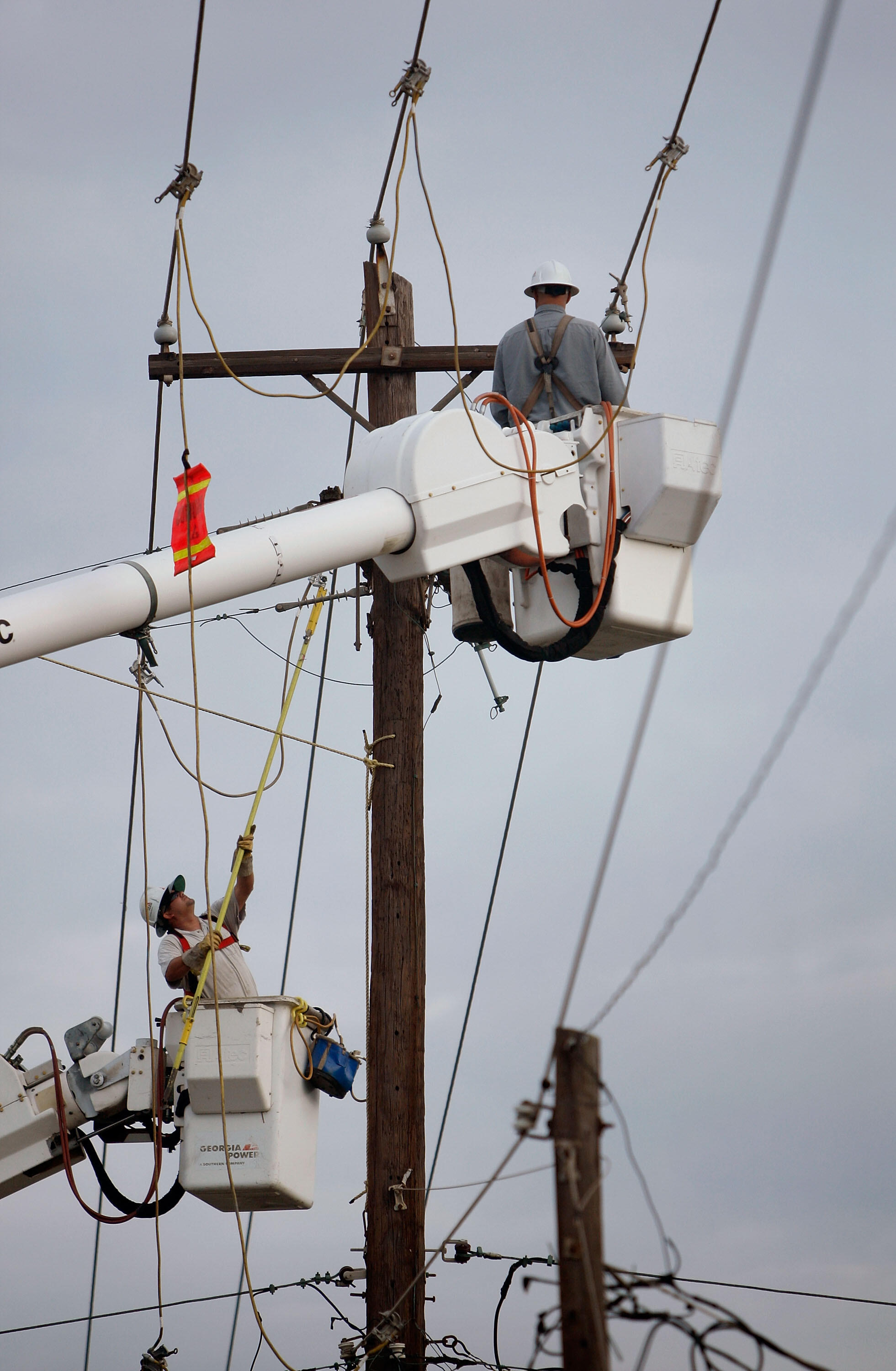 (Poughkeepsie, NY) -- It was a nightmarish Halloween for many Hudson Valley residents as high winds and heavy rains brought down trees and power lines.
Central Hudson early this morning was reporting widespread outages with at one point more than 32,000 customers without electrictiy. Major outages were being reported in Poughkeepsie, Hyde Park, Wappinger, Milton and at many other locations. The utility expects to have power restored to most customers by later today.
DPW and highway crews are working to clear many roadways in Dutchess and Ulster counties. High winds brought down trees across roadways with crews responding overnight and this morning to clear the debris. Some 9-1-1 centers were reporting heavy phone traffic early this morning as residents were calling in storm damage.
Photo: Scott Olson -Getty Images