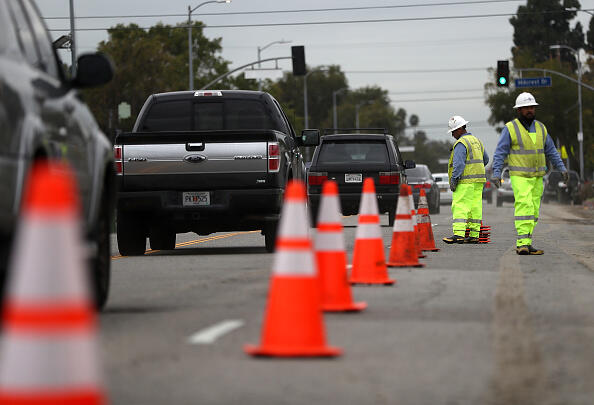 (Poughkeepsie, NY) -- A Route 9 ramp closure in Poughkeepsie over the next several weeks could lead to some delays for motorists.
The New Department of Transportation says beginning today the Route 9 Exit ramp southbound at Laurel Street will be closed for construction work. The work is expected to continue through December 20th.
The D.O.T asks that drivers use caution when traveling through the work zone area and pay attention to all traffic control devices, including signs and flaggers.
"Motorists are reminded that fines are doubled for speeding in a work zone. In accordance with the Work Zone Safety Act of 2005, convictions of two or more speeding violations in a work zone could result in the suspension of an individual's driver license.
For up-to-date travel information, call 511 or visit www.511NY.org."
Photo: Justin Sullivan- Getty Images