(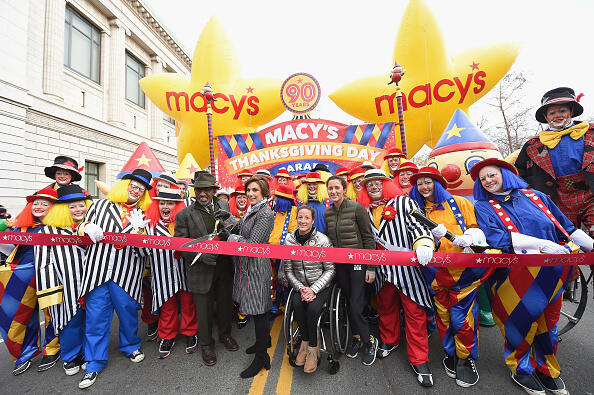 Moonachie, NJ) --  Officials are gearing up for the 93rd annual Macy's Thanksgiving Day Parade in New York City. Crews showed off new floats and features today to school children in Moonachie, New Jersey.  There are five new floats this year including Blue's Clues, a Lego float called the Brick Changer and a glittering dinosaur named Rexy in the City. There's also a House of Marvelous float and a Cracker Barrel one featuring rocking chairs, a fire and giant pumpkin pies.
As far as the balloons go, Snoopy will be there in the form of an astronaut, and there will be a flying ham carrying Sam and Guy from Green Eggs and Ham, and Smokey Bear makes a return. Billy Porter, Ciara, Celine Dion, and Beetlejuice will be part of the entertainment.  
More than three million spectators are expected to line the parade route on Thanksgiving. There are thousands of marchers, bands, balloons handlers and clowns.  Officials say there will be pyrotechnics for the second straight year at the start of the parade.
Copyright © 2019
TTWN Media Networks LLC 
Photo: Michael Loccisano-Getty Images