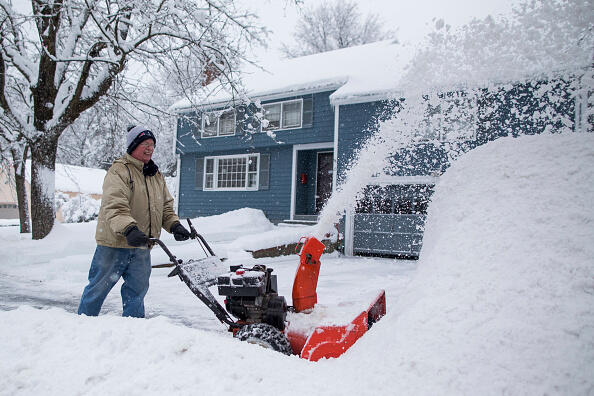 (Poughkeepsie, NY) -- Travelers returning Sunday from their Thanksgiving trips may encounter some hazardous conditions. The Sunday after Thanksgiving is one of the busiest travel days of the year and snow, sleet and rain could make for tough going.
Hudsonvalleyweather.com says one of the weather models predicts the chance for more than 6 inches of snow Sunday into Monday.
"Precipitation will overspread the region Sunday afternoon or evening, which will be heavily dependent on how much dry air is on place ahead of the storm. Precipitation will become more widespread and steady overnight, but warmer air will also be slowly eroding the cold air across the region, this will result in the potential mixing of sleet and rain across parts of the region. This is one of the unknowns at this time frame, if the colder air is deeper we may see more snow than mixed precipitation."
Photo: Scott Eisen- Getty Images