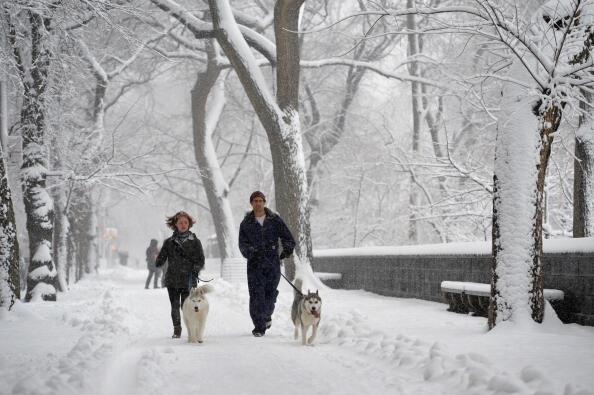 (Albany, NY) -- Governor Andrew Cuomo declared a State of Emergency in Albany, Columbia, Greene, Rensselaer, Schenectady, Saratoga and Ulster Counties. The Governor is also activating 300 members of the National Guard to assist with snow removal and clean-up operations in those counties.
The Governor says the State Emergency Operations Center remains activated in Enhanced Monitoring Mode. The Governor has also deployed state agency commissioners from DHSES, DOT, Thruway Authority and State Police to regions being hardest hit by the storm to oversee operations.
"While snowplows from Department of Transportation and Thruway remain out in full effect, New York State Troopers have already responded to more than 740 storm-related crashes statewide and assisted 558 disabled vehicles."
Photo: Stan Honda - Getty Images-AFP