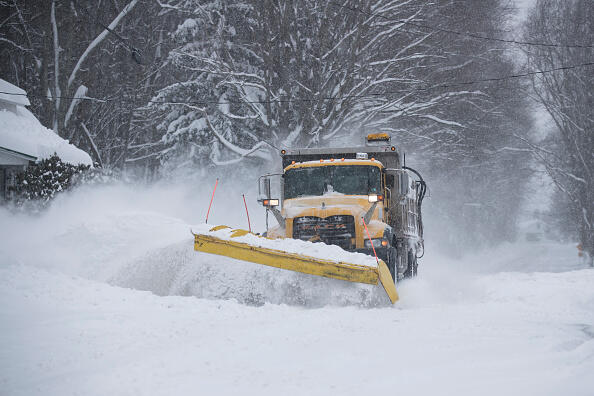 (Poughkeepsie, NY) -- A Winter Weather Warning remains in effect for the Mid-Hudson.
The National Weather Service says the snow is expected to continue into the early morning hours of Tuesday. The Weather Service says periods of a light wintry mix are expected through this morning. Steadier and heavier precipitation in the form of snow will return this afternoon into tonight, tapering off after midnight. Snowfall rates could reach 1 to 2 inches per hour at times late this afternoon into this evening.
It is an extended holiday weekend for many local school students . Most schools in Dutchess and Ulster counties have cancelled classes for today. Poughkeepsie, Wappingers, Arlington, Hyde Park and Highland are among the school districts cancelling classes today. Dutchess Community College and SUNY Orange have also cancelled classes for today. The full list of cancellation and delays is on our website.
Photo: Brett Carlsen-Getty Images