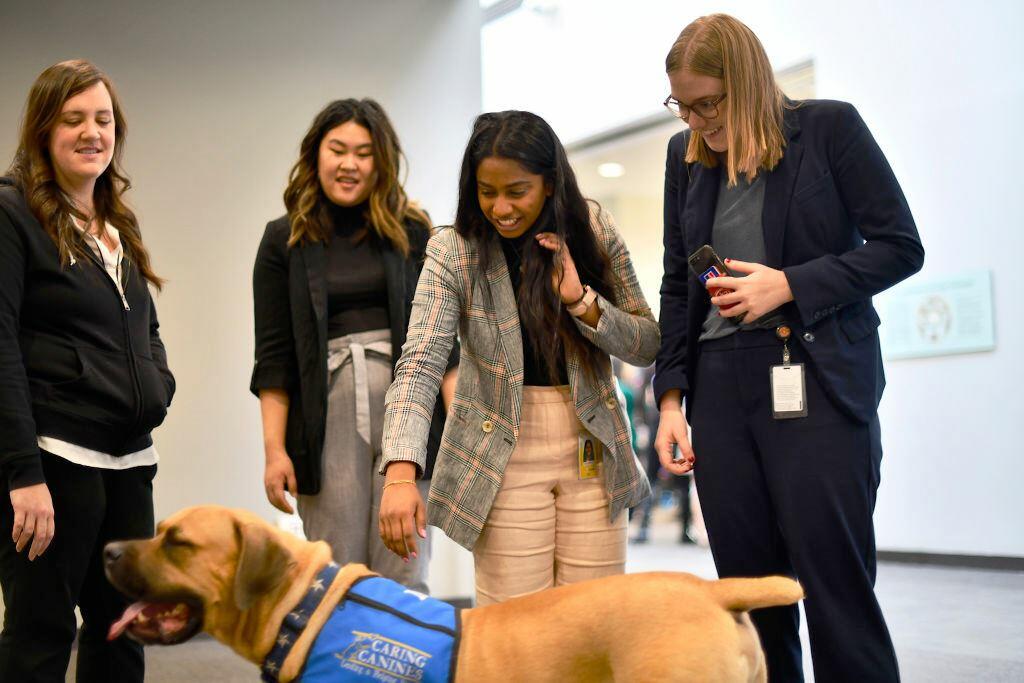 (Albany, NY) -- Governor Andrew Cuomo is signing legislation that establishes new training standards for therapy dogs in New York.
Included are guidelines for both handlers and facilities, involving assessment, training, risk management and animal welfare. Therapy dogs are distinct from service animals, in that they provide emotional support. Often times they're brought in to places such as hospitals, nursing homes, and courtrooms.
"Therapy dogs provide an incredible service to those in need and should be trained to the highest possible standards," Governor Cuomo said. "This legislation will establish best practices for New York's therapy dogs so that they can provide the best possible attention and care to New Yorkers who rely on them every day."
Copyright © 2019
TTWN Media Networks LLC 
Photo by Mark Makela/Getty Images