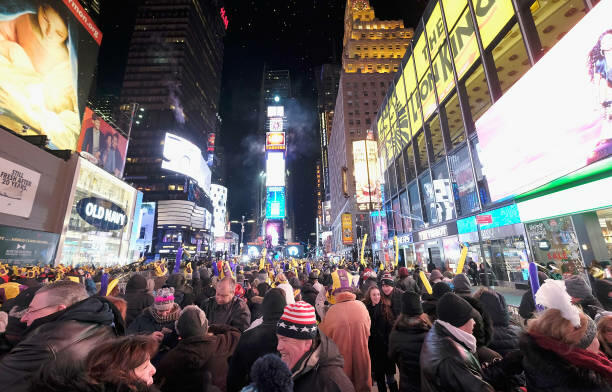 (New York, NY) -- Today, officials will be installing new crystals on the ball that will drop at midnight in Times Square to ring in the new year.
The ball is covered with more than 26-hundred Waterford Crystal triangles and each year officials swap out some of them for new designs. Tomorrow is Good Riddance Day where New Yorkers can shred their bad memories from 2019 into a giant shredder in Times Square. Sunday, officials will test out the confetti that is tossed down when the clock strikes midnight to bring in 2020.
"Your wishes will be added to the confetti that flutters down in the heart of Times Square on New Year's Eve! Each year, people from around the planet include their wishes for the new year on pieces of official Times Square New Year's Eve confetti, either digitally or in person," that according to the Times Square Alliance. "Whether it's a personal goal, a dream for the future or doing something for the very first time, these wishes are added to over a ton of confetti that floats down at midnight onto the revelers gathered in Times Square in celebration of the new year."
Copyright © 2019
TTWN Media Networks LLC
Photo: Dimitrious Kambouris- Getty Images