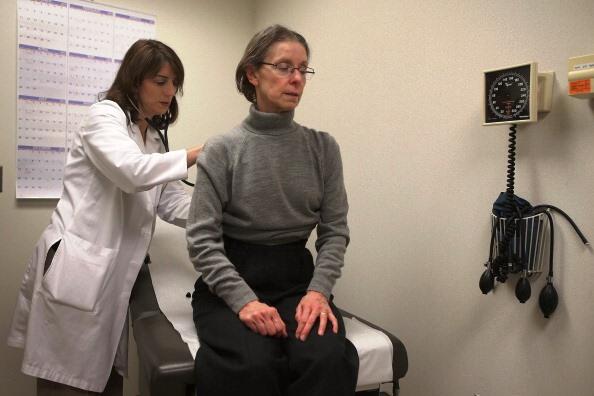 (Albany, NY) -- Doctors and hospitals are reporting a big spike in the number of flu cases they are treating.
Last week, more than 19-hundred New Yorkers were hospitalized with influenza. That's up some 34-percent from the previous week. Both Dutchess and Ulster counties saw a sizeable increase in flu cases. The State Health Department says there has been a total of 32-thousand confirmed flu cases so far this season, including one pediatric flu death.
"The State Department of Health has issued a statewide health advisory to health care providers following this dramatic increase in flu activity across New York State. The advisory alerts providers of this increased activity and encourages them to promote the effectiveness of people getting vaccinated to help prevent the spread of influenza.While the effectiveness of the flu vaccine can vary, recent evidence indicates this year's flu vaccine is well-matched to the flu viruses that are circulating this season.In general, flu vaccines tend to work best against influenza A and B viruses."
Copyright © 2020
TTWN Media Networks LLC 
Photo: Scott Olson- Getty Images