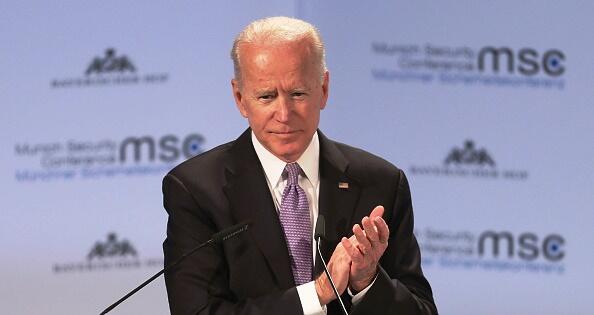 Former VP Joe Biden gave his strongest hints yet that he's running for president at a firefighters' conference in DC today. Biden has been trying to decide whether to enter the 2020 Democratic presidential campaign. 24/7 News Source reports many of the firefighters chanted, "Run Joe run!" He responded -- "Save it a little longer; I might need it in a few weeks." 
I hope Joe runs.Let's see him defend the years of Obama polices he was part of including: Obama-Care, Benghazi and the caging of children at the border. I say "Run Joe, run."
A dozen candidates are already running for the Democratic presidential nomination. Former Texas Congressman Beto O'Rourke and Biden are two of the highest-profile Democrats who haven't announced but are seen as dropping broad hints they're about to join the race.
(Photo by Alexandra Beier/Getty Images)