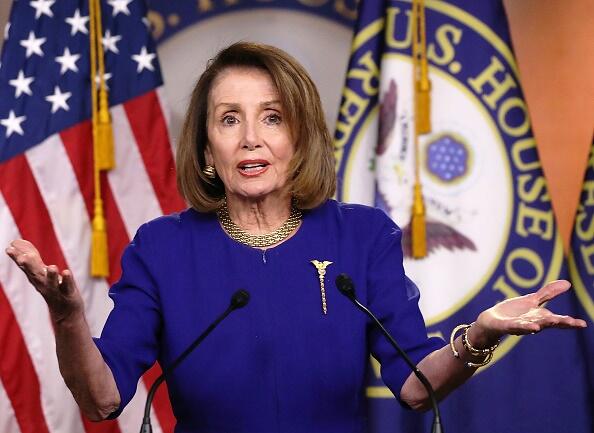 There was some more grandstanding today from House Speaker Nancy Pelosi in demanding that the Mueller report be released as soon as possible.
24/7 News Source reports that peaking today on Capitol Hill, the California Democrat said the House Judiciary Committee is honoring the Constitution by issuing a subpoena. Pelosi says if the Trump administration has nothing to hide then the full report should be released. She knows there are legal considerations that prevent that from happening.
Attorney General William Barr says there are parts of the report that he will not be able to release. In his summary to Congress Barr said, "Everyone will soon be able to read it on their own. I do not believe it would be in the public's interest for me to attempt to summarize the full report or to release it in serial or piecemeal fashion."
(Photo by Mark Wilson/Getty Images)