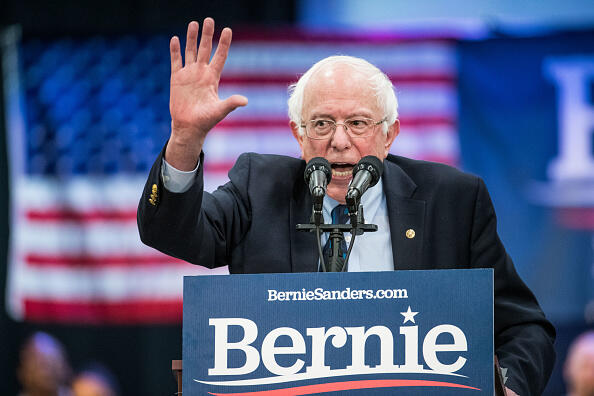 I was happy that Democratic presidential candidate Bernie Sanders appeared in a Town Hall on the Fox News channel. On the broadcast Sanders admitted that he's now a millionaire. 
24/7 News Source reports that Senator Sanders commented on his tax returns during the town hall in Bethlehem, Pennsylvania. He said the money came from book sales, and he's not going to apologize for writing a best-selling book. During his run for president in 2016, Sanders repeatedly criticized millionaires and billionaires. 
In the town hall, Sanders was asked why he accepted the tax rate provided under the Trump tax cuts. He said he paid the taxes he owed, and remarked that he'd like to see President Trump stand on stage and answer questions about his own taxes. Senator Sanders was asked by one of the moderators whether he would pay the 52-percent this year he has suggested for the top bracket. He wouldn't commit and instead asked the moderator if she would pay more. 
Photo: Sean Rayford-Getty Images