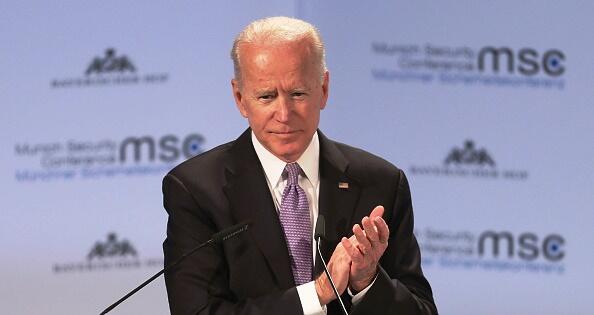 Joe Biden is officially running for president. 24/7 News Source reports the former Vice President made his long-expected announcement this morning on Twitter and released a campaign video. Biden said that "the core values of this nation, our standing in the world, our very democracy, everything that has made America, America, is at stake." 
I don't know how far Joe can go.I think he is going to run out of gas at some point during this race.My belief is that when more news comes about Biden's son's financial activities and about the former VP's intimate personal style, more supporters will drop away.
This is the 76-year-old former Delaware senator's fourth bid for the White House. Biden is one of nearly two dozen Democrats running to challenge President Trump in 2020, but because of his name recognition he is already considered a front-runner.
Photo: Alexandra Beier-Getty Images