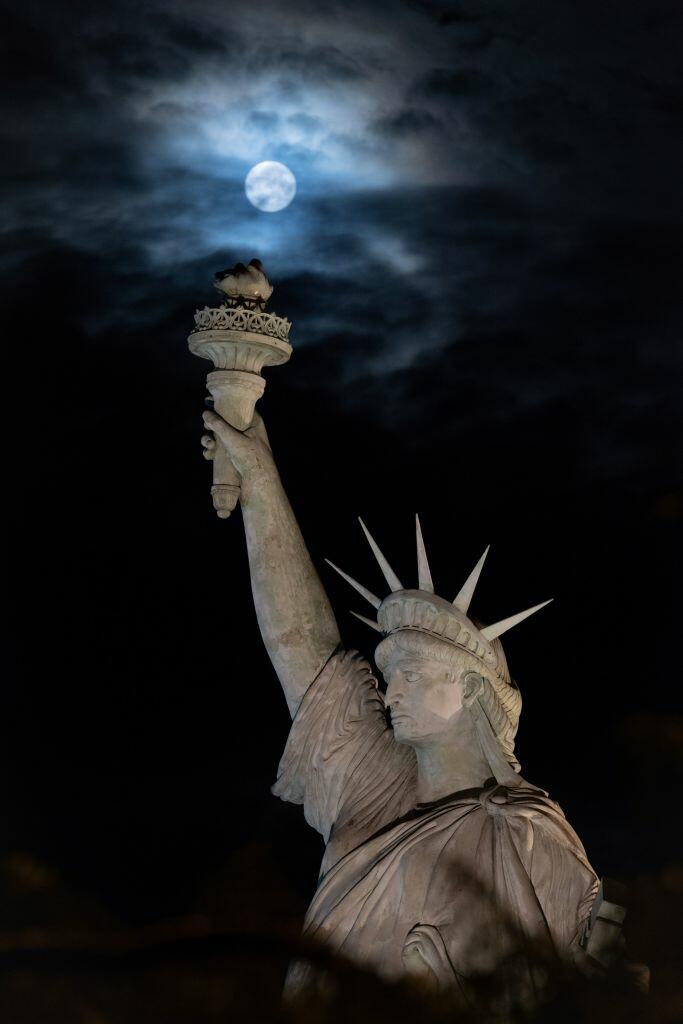 Those of you who listen to Hudson Valley Focus Live know that I am fascinated by astronomy. Check out this story from 24/7 News Source.
(New York, NY) -- The first full moon of 2020 will be a "wolf moon" eclipse.
This Friday will feature a penumbral lunar eclipse, which is where the moon passes through the Earth's outer shadow. This means part of the moon will be dark before turning a dark red or rusty orange color. The eclipse will not be visible in the Americas, however, but spectators in Asia, Australia, Africa and Europe will be able to view it. It's the first of its kind since 2017, but four penumbral lunar eclipses have been forecast for 2020.
Copyright © 2020
TTWN Media Networks LLC
Photo: Patrick Hertzog-AFP-Getty Images